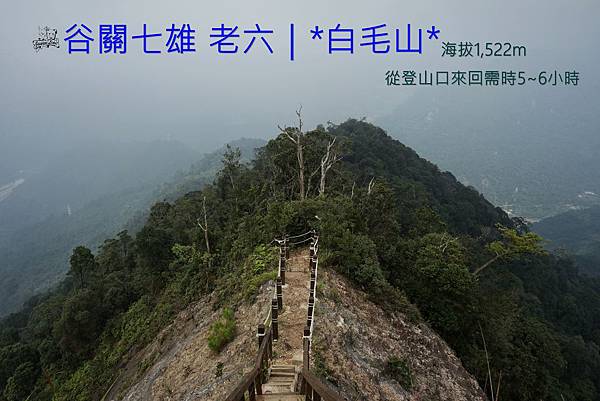 This is definitely the most classic photograhy while hiking at Mount Baimao.
---
<< Introduction>>
There are seven mountains in Guguan region ranging from 1,305m to 2,366m above sea level. We call them "The Seven Heroes of Guguan".
The altitude of Mountain Baimao is 1,522m, makes it the sixth tallest one among all of seven. There're features that the others cannot offer, especially the landslide area where can overlook Dajia River and rolling mountains just before the summit.
Mount Baimao is claasified as level 2 in our Trail Difficulty Level, it's an easy trail for those who usually go hiking and can be done in a day.
---
Date:October 4th, 2019 / Friday
Weather:Cloudy, Misty
Members:Liao, Black girl, Lemon tea
Before you go for a hike, there's something you need to keep in mind first.
Autumn and winter are great hiking seasons for nature lovers in Taiwan, besides less rainy days, the temperature is much more lovely.
As a result, I checked the weather forecast and decided to pick a day to visit Mount Baimao with my two adorable companions.
Please allow me to introduce them first:Black girl(9yrs, elder sister)、Lemon tea(11M, baby sister).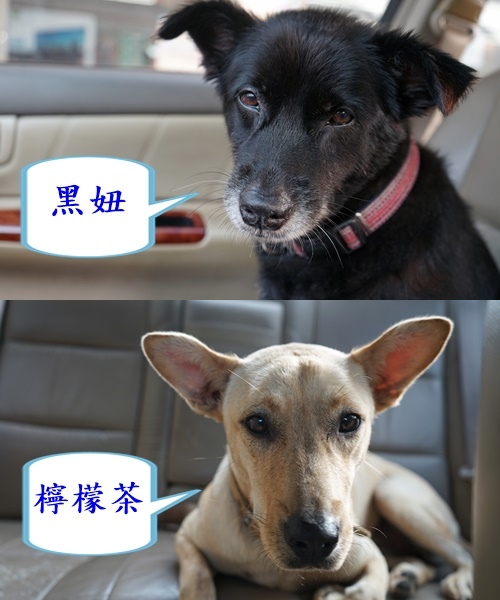 We headed toward Taichung, Guguan from Miaoli as a one-day trip on Friday morning.
In the past, we could reach Baimao trailhead across Bailu drawbridge, nowadays it has been closed for maintenance, as a result, we can only pass through Ma'an Dam.
We arrived the destination at 9:30 in the morning, just bumped into the good weather as well as a beautiful scenery.
I pulled my car over then while reaching the debris basin, and soon began our hiking. There's a 2.7k walk from here all the way to the trailhead.
This section of the walk is mostly cement industrial road, it's possible to drive cars or ride motorcycles to get closer to the trailhead, however I wouldn't suggest hikers to do that because we are here for challenging and embracing nature, aren't we? Just thinking this part as a warm-up exercise, everything will just be fine.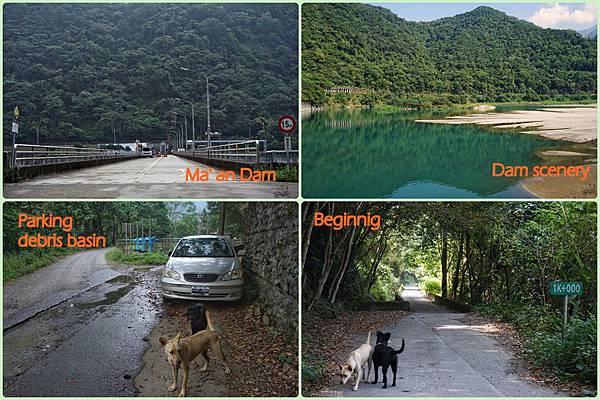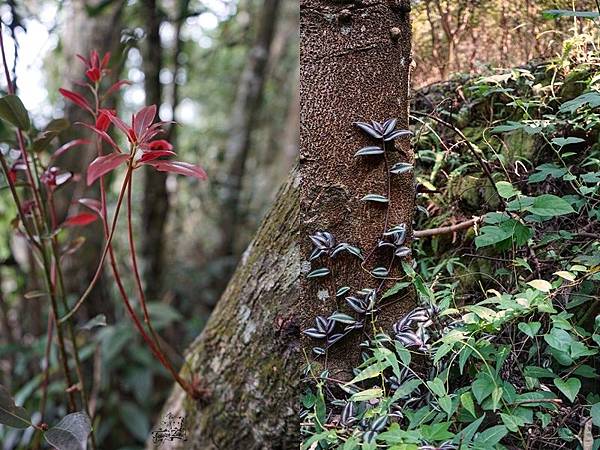 It was actually quite steep and exhausting along the cement industrial road, but hikers also had a wider and fabulous vision at one particular location on the path.
We passed by a bungalow and its owner raises so many dogs, my baby girl got frightened for a while.
During our way up, I truly enjoyed watching my two adorables running in the trail. They were so happy and excited so that I was also infected by their vigor.
It took us approximately an hour as well as quite a lot physcial strength to finish this 2.7k, quickly took a short break at the entrance to regain energy.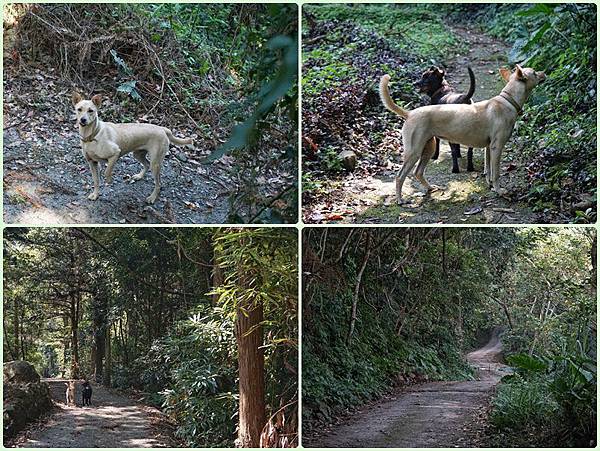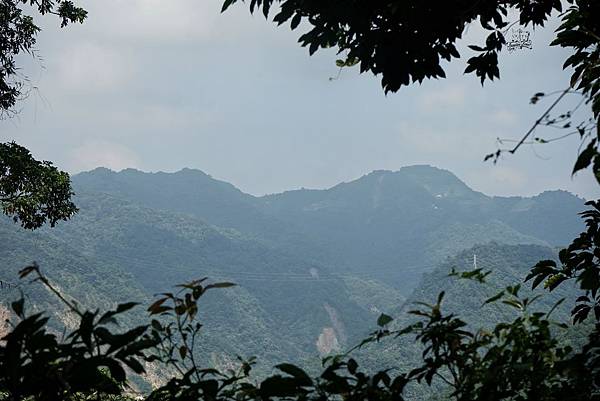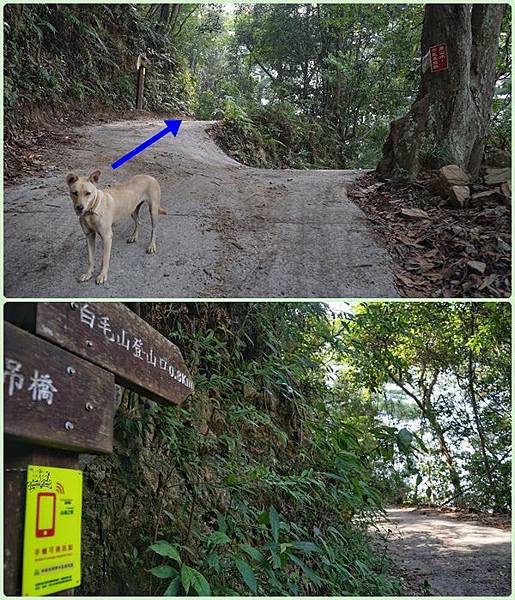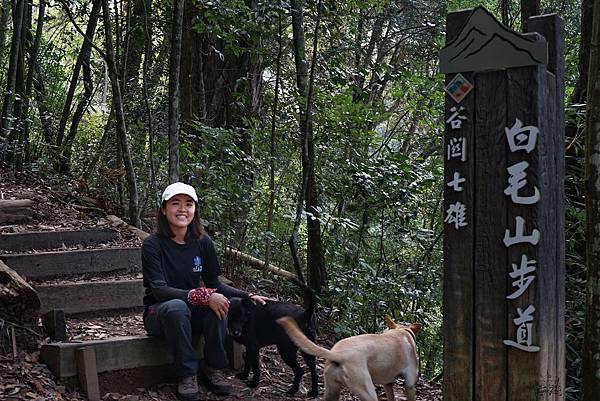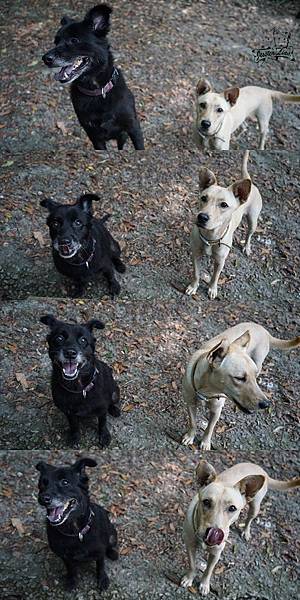 From the trailhead to the summit mark is only 2.2km ,but the ascent is 720m. At the beginning of the trail, it's a well-maintained wooden stair path, a little bit steep but in handle as well. After this section it became the tree root path and former path in turn. All the way to the summit, we were surrounded by thicker trees and bamboos which are typical in Taiwan.
My two adorables were so energetic and considerate, acted just like my pioneers to check the front safe or not. Before reaching 1.0K, Mount Dongmao and Dajia River came into our view gradually. You can imagine it's always a healing moment while seeing the beautiful scenery, isn't it?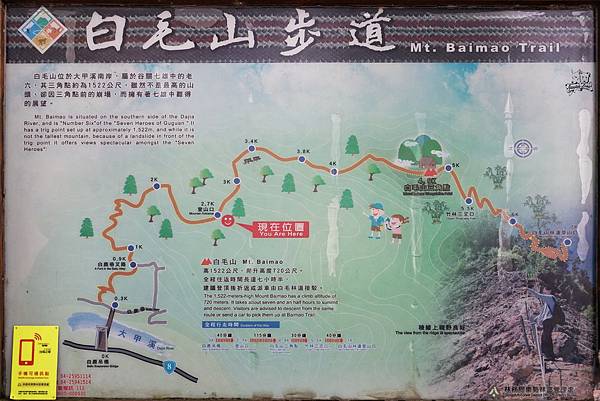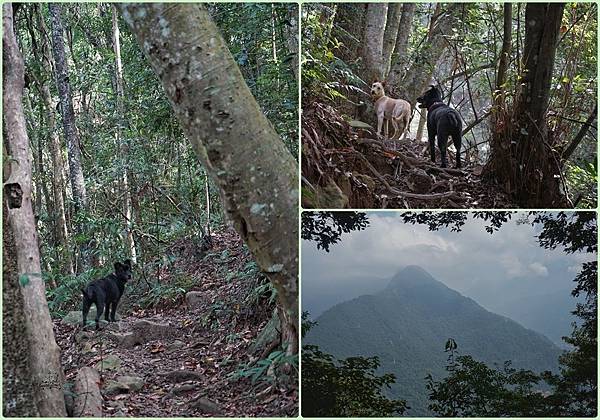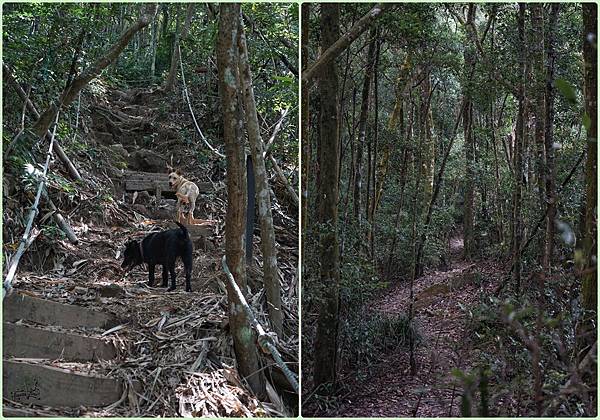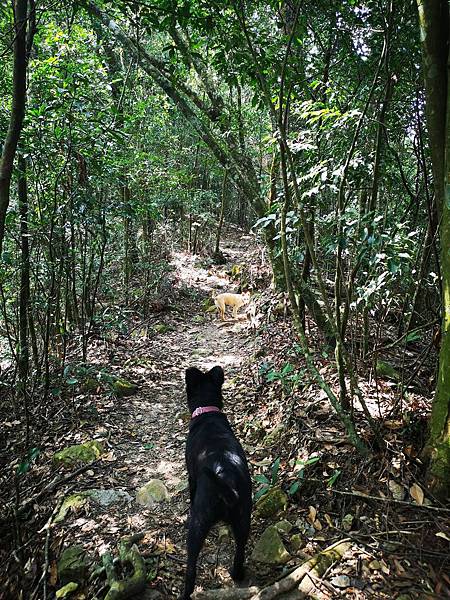 It was such a blessing to get away from hustle and bustle of the city. I could hear the sound of mammals and birds, the leaves rustled and bamboos creaked in the wind
To my surprise, I was impressed by a partial area which is so similar to Zauberwald(in Berchtesgaden National Park, Germany).
It was relatively mild after 1.0K and soon it turned into steep path again, I still remembered I need to use both upper and lower limbs to climb on.
However it also means we were getting closer to the mountain ridge, and in no time would reach the summit.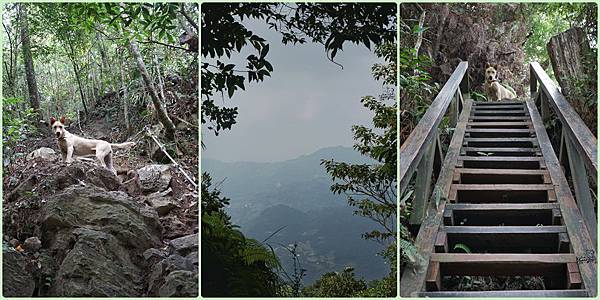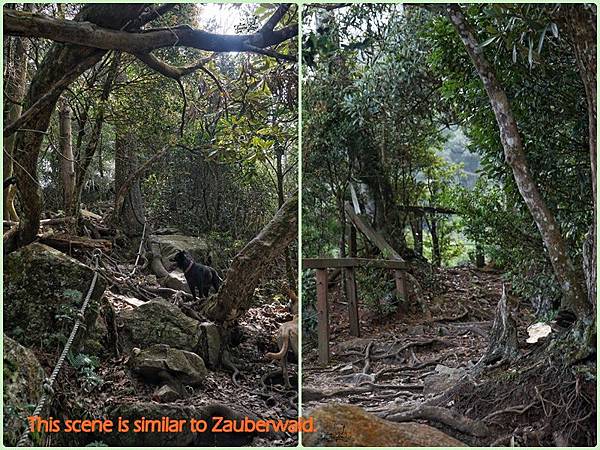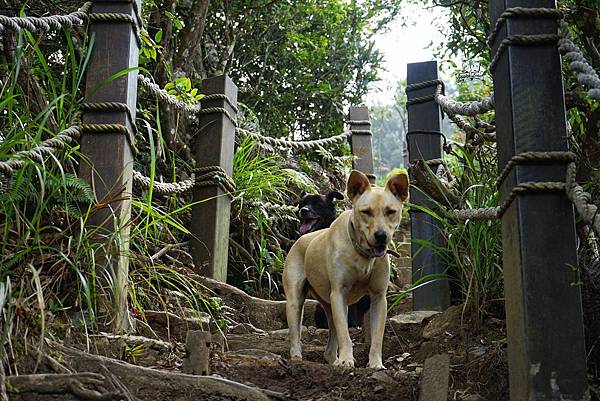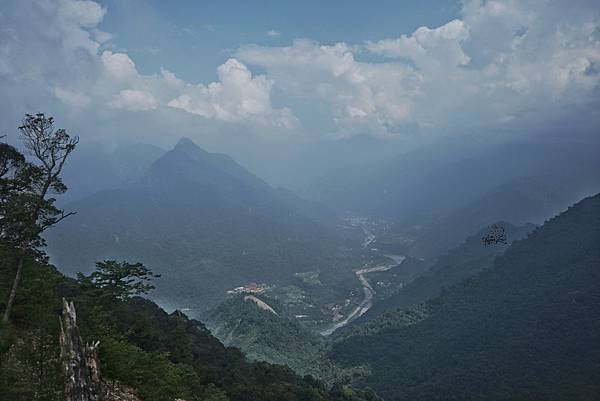 Eventually, we arrived at the most well-known landslide with great effort. Before reaching the triangulation point, we need to pass through the narrow ridge first.
I stood for a while at lower side, looked at the terrain around: "It was almost 90 degree slope hundred meters down on both sides, what I could do was hold ropes by both hands, inch forward with 120% concentration."
Taking a deep breath to refresh my mind and stepping on, we made it to the summit mark in a minute.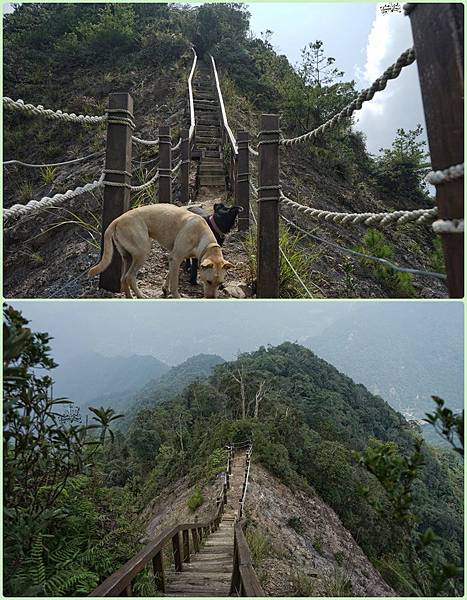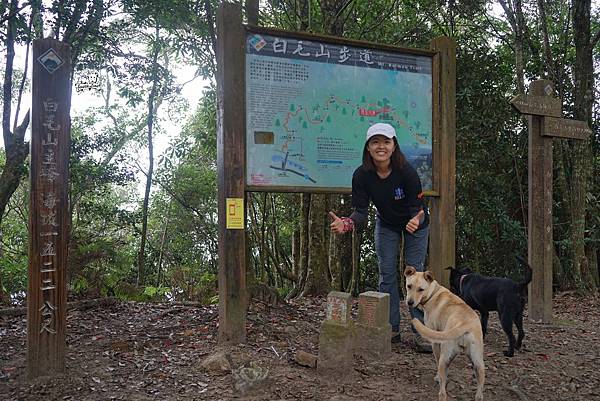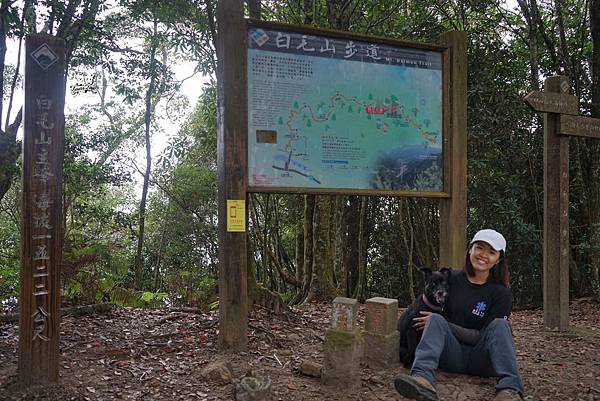 Finally, it took us approximately three hours in total to get here. There was a pavilion set by Forest Bureau for allowing hikers take a break at the summit, we also had our lunch here.
There was nobody but us, we immersed in a quiet and relaxing atmosphere.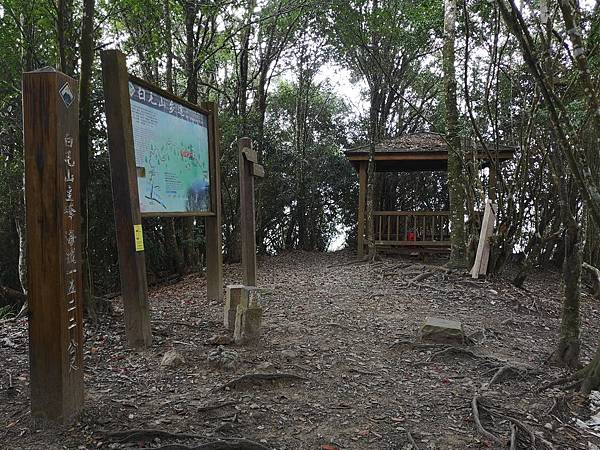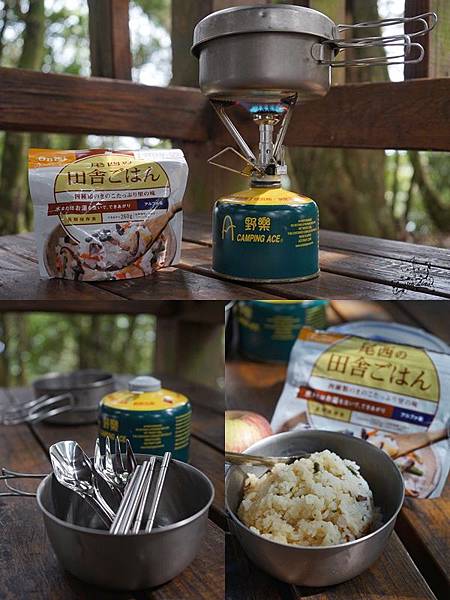 After nearly an hour stay, it was time heading back down. The meaning of hiking today is much more like a return-trip in nature for myself.
It recalls my working holiday in Europe in 2017&2018, almost all the best memories were in nature or visited different countries by foot.
My motto at that time was "Working holiday in Czech, walking holiday in Europe." The truth is I made it, brought back so many irreplaceable memories back home as well.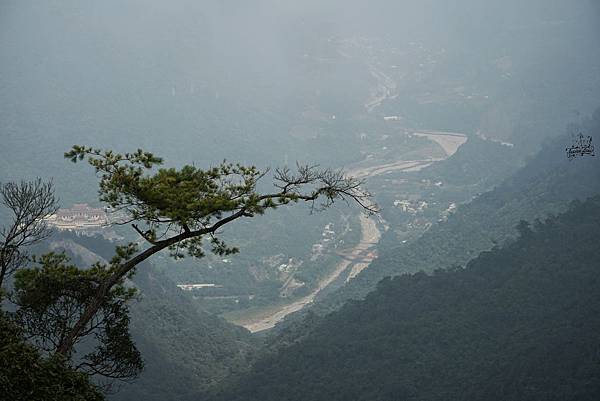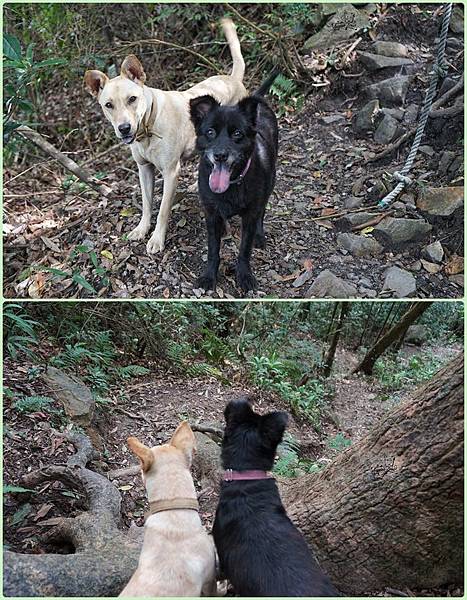 After one hour and fifty minutes later, we reached the parking location again. Black girl and Lemon tea jumped in the car and fell asleep in a flash.
What's a wonderful time in Mount Baimao and time to go home.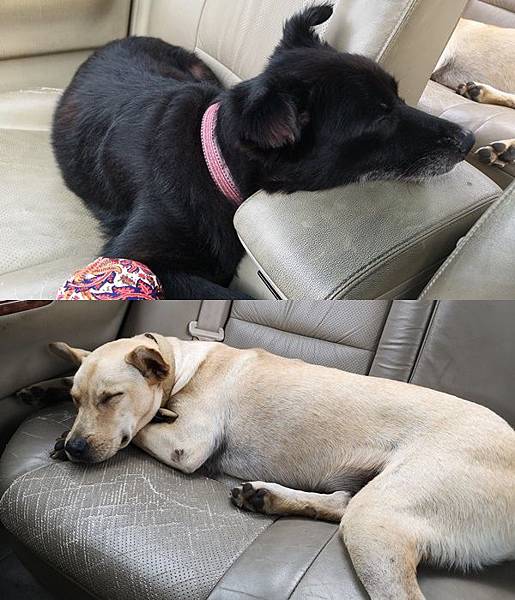 ×××××=======================×××××
For more useful information which is in detail, please check:
(1)Taiwan Forest Recreation - Mt. Baimao Trail
(2)Tri-mountain National Scenic Area//The Seven Heroes of Guguan